Corvus Energy Systems Get More Scandline Hybrid Ferry Orders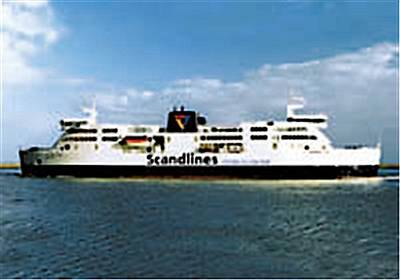 Corvus Energy informs it has again been selected as the Energy Storage System (ESS) of choice by Scandlines for their next three hybrid ferries. Based on successful operation of Scandline's first hybrid, the 'MF Prinsesse Benedikte', the next 3 hybrids will use a 2.7MWh ESS consisting of Corvus Energy AT6500 advanced lithium polymer batteries integrated with Siemens drive systems.
Corvus add that the ferries M/V Deutschland, M/V Schleswig-Holstein and M/V Prins Richard, in operation on the Puttgarden and Rødby route (alongside MF Prinsesse Benedikte) will comprise the largest fleet of hybrid vessels in operation today. A vital economic link between Denmark and Germany, the ferries are in service 24 hours a day, 365 days a year and have sailings every 30 minutes from each side.

On a recent crossing with several senior Scandlines Executives, Denmark government officials, Lloyds Register engineers and Corvus Energy executive staff on board, the system was put to the test. With no notice, the diesel generators were purposely taken offline. Instantly sensing the loss of power from the generators, the Corvus Energy ESS seamlessly filled in the gap, and provided full power for all the ship's systems without even a flicker in the lights. This was, in fact, a real life test of the system showcasing the capabilities of a Corvus Energy ESS as a truly meaningful part of the overall ship's energy systems.

"The 2.7MWh of modules are the most reliable and safe battery in the world, designed to operate both house and driveline systems," said Corvus Energy's CEO Brent Perry. "Siemens, the integrator, is using this partnership opportunity as a template to develop a seamless, customer-based solution for current and future ferry fleets around the world."
Fini Hansen, Technical Superintendent, Fleet Management, Scandlines Danmark explains: Corvus batteries are used primarily to minimize diesel engines running at non-optimal load. Further, this means load- leveling function in order to keep a high level of fuel efficiency and reduced number of generating sets in service."

About Corvus Energy
The Company, based in Richmond, B.C., Canada provides industrial-sized power in a compact, modular lithium-ion battery system to commercial marine, transportation, ports machinery, remote community, off grid and grid energy markets.

www.corvus-energy.com