Crowley Presents Scholarship to University of North Florida Student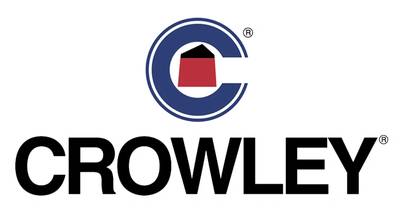 Crowley Maritime Corporation continued its commitment to education recently when it awarded Sunny Cavan, a student at the University of North Florida (UNF), with a Thomas B. Crowley Sr. Memorial Scholarship.

Cavan, who is pursuing degrees in both international business, and transportation and logistics, with a minor in Spanish, was chosen for her strong academic record, her interest in pursuing a career in the transportation and logistics field and financial need.

Cavan recently fulfilled her dream of visiting Argentina in 2009 to study abroad through UNF's Coggin College of Business and spent a semester in Uruguay a year later to take Spanish classes in business and transportation. Cavan's interest in pursuing Spanish was instilled in her at a young age by her parents, who were born and raised in Argentina.

When Cavan finishes her undergraduate studies, she plans to enroll in the Ibero-American MBA program, a dual master's degree program offered by UNF that focuses on business and logistics among the United States, Latin America and Spain.

Since 1984, Crowley has provided more than half-a-million dollars in scholarship funding for approximately 200 students studying at maritime academies and other select institutions. The company has also donated more than $2 million over the years to support other educational programs.

In 1994, Crowley Chairman, President and CEO, Tom Crowley Jr., established the Thomas B. Crowley Sr. Memorial Scholarship Program, in honor of his father, who guided the company to extraordinary heights before passing away in 1994. The company continues to give scholarship dollars to deserving students in the U.S., Alaska and Puerto Rico. In 2006, the program expanded to Central America and to date has provided financial assistance to 30 students in that region.

To learn more about the Thomas B. Crowley Sr. Memorial Scholarship or how to apply, visit www.crowley.com and click on the "About Us > In Our Communities > Thomas B. Crowley Memorial Scholarship Program."