Seagull Steps Up to High Voltage Demands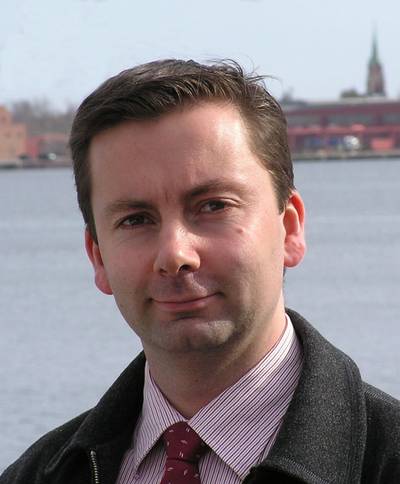 Maritime training specialist Seagull has plugged a growing gap in shipboard expertise by launching new CBT titles targeted at High Voltage electrical systems operation and maintenance. The wider adoption of electrical propulsion, variable speed drives and cold ironing have combined to make shipboard higher voltage systems (above 1,000V) increasingly commonplace in the maritime industry.


Two new Seagull courses, CD#0232 and CD#0233, address revisions to the International Convention on Standards of Training, Certification and Watchkeeping for Seafarers (STCW 2010) on electrical system management which are now force. They cover theoretical knowledge of HV systems, practical skills and safety awareness.


"Marine engineers have received electrical systems training but, because they do not use that knowledge day in day out, it can easily be lost or become out of date," said Roger Ringstad, Seagull Managing Director. "Many engineers will soon be sailing with HV systems for the first time so even routine knowledge on the way HV systems should be started and shut down may be lacking."


The revised STCW requires seafarers working with, or around, HV systems are trained. While this only fully comes into force on the January 1, 2017, it has applied to the revalidation of Engineering Certificates of Competency (CoC) since 1 January 2012.


To avoid problems when revalidating certificates or having revalidated certificates bearing an endorsement forbidding their use on a ship with High Voltage equipment Engineer Officers will need to show that they have completed HV training. Applicants for the new STCW rank of Electro-technical Officer (STCW III/6) will also have to show they have HV training.


Seagull CD#0232, 'High Voltage – Equipment and testing', includes sections on equipment familiarisation, safe operations and fault finding, and aims to train personnel to a level often referred to as a 'Competent Person'.


CD#0233, 'High Voltage, Management on Ships' explains terminology commonly used, offers guidance on safety of personnel and of the network, and on the management of HV systems, with the aim of allowing companies to designate personnel as 'Authorised Persons'. Together CDs #0232 and #0233 cover all the subjects in STCW Code section STCW B-III/2


Mindful that marine engineers will need further support, Mr Ringstad said Seagull would introduce further HV-specific training titles. "One aim is to revive the knowledge engineers already have and we expect the next module to focus on electrical refresher training for those engineers who have not been involved day to day with electrical work. This training may also be useful for those engine room ratings needing to understand the increased risks when HV equipment is fitted onboard as part of STCW 2010, sometimes called 'HV Awareness'."