Seakeeper Launches New Gyro Demo Boat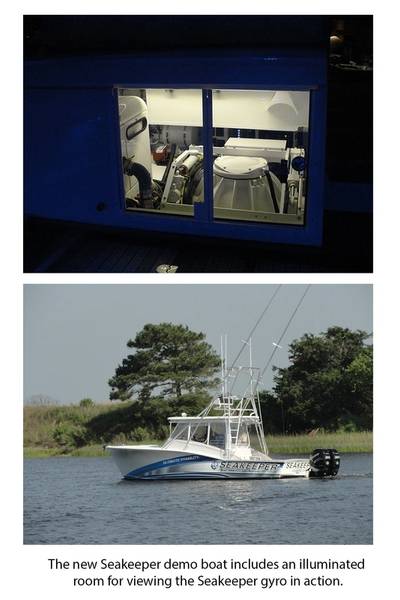 To let customers experience firsthand the difference Seakeeper gyro stabilization systems make in vessel performance and crew safety, the company has launched its new demo boat. The custom 345 Express from OBX Boatworks will be available for test rides at the Multi-Agency Craft Conference, June 10-12.

A hand-crafted, customizable fishing and cruising vessel, the 345 Express features the new Seakeeper 5 gyro. "Our boats are very stable to start with, so the addition of the gyro gives the 345 a rock solid platform," said OBX owner Brad Flater.

Besides offering demo rides, Seakeeper will showcase its Seakeeper 9 and M26000 models at MACC in Virginia Beach, Virginia. The new Seakeeper 9 will also be at Seawork International in Southampton, UK, June 10-12.

"Seakeeper gyros offer the most effective roll reduction solution on the market, which is critical for crew safety and operational economies. The demo boat is an efficient way to show customers how a stable vessel can enhance comfort and productivity onboard," said John Kermet, Seakeeper COO. The Seakeeper boat will travel along the US East coast from June to September for additional demo opportunities.