NAMEPA Seattle Seminar May 25, 2011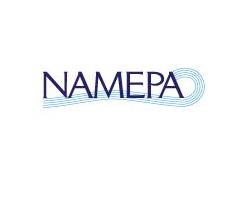 Port of Seattle's Centennial Environmental Issues Focus of May 25th NAMEPA Seminar

April 25, 2011—The North American Marine Environmental Protection Association (NAMEPA) will present its Environmental Intelligence in Shipping Seminar Series in Seattle on May 25th at the Bell Harbor Conference Center beginning at noon with lunch. The seminar will explore many of the environmental issues facing the Port of Seattle in its centennial year, including air emissions, storm water runoff, marine life habitats, and lessons from the Deepwater Horizon incident.

"Seattle has been one of the most proactive ports in North America," stated NAMEPA Co-Founder Clay Maitland. "We are pleased to be working with the Port of Seattle to produce a program which is interactive and engaging the primary stakeholders in these areas."

Speakers for the event include Sarah Flagg, Air Quality Program Manager, Seaport Environmental Programs Port of Seattle; Andrew Green, Director, Air Quality Programs Puget Sound Clean Air Agency; Mike Moore, PMSA; Bill Morani Jr., Holland America Line & Seabourn; RADM Duncan Smith (Ret.), Blank Rome; Douglas C. Howie, P.E. Stormwater Engineer; Al Zurawski, General Manager, Northland Services; George Blomberg, Senior Environmental Program Manger, Port of Seattle; and Melissa Ferris, Program Manager, Derelict Vessel Removal Program, Aquatic Resources Division, Washington State Department of Natural Resources.

A special panel on lessons learned from the Deepwater Horizon incident will be conducted by RADM Cari Thomas, USCG and Jon Waldron of Blank Rome Maritime.

The event is being sponsored by Alaris, Blank Rome Maritime, Clay Maitland, the Port of Seattle, the Propeller Club of Seattle, Sea Research Foundation and TBS Shipping. The media sponsor is Pacific Maritime Magazine.

Cost for luncheon and the seminar is $75 for NAMEPA members and government officials, $100 for non-members. For more information and to register, please contact r.lambert@namepa.net or call +203 255 4686.

Source: NAMEPA