Keppel Secures B Class Jackup Rig Order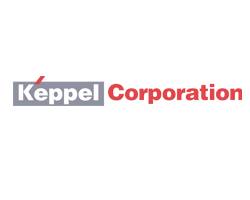 Keppel FELS Limited (Keppel FELS) has secured a contract with Vision Drilling Pte Ltd (Vision Drilling), a wholly-owned subsidiary of Dynamic Offshore Drilling Limited (Dynamic Offshore Drilling), to build its first KFELS B Class jackup drilling rig for US$180 million.

Slated for delivery in 1Q2013, the rig will be able to operate in water depths of 350 feet with a drilling depth of 30,000 feet and accommodate 120 men.

Dynamic Offshore Drilling has the option to build an additional rig to be exercised before 3Q2011.

Mr Naresh Kumar, Chairman of Dynamic Offshore Drilling, said, "While this is Dynamic Offshore's first collaboration with Keppel FELS, we are no strangers to its excellent project execution and dedication to safe, on-time and within-budget deliveries. My team and I have previously worked very closely with the Keppel FELS team on two KFELS B Class jackup rigs which have been deployed under long term contracts with strong day rates with a Fortune 500 National Oil Company.

"After the Gulf of Mexico oil spill, oil companies around the world prefer newbuild premium rigs with enhanced safety features and equipment reliability. With over 60% of the current Jack up fleet over 25 years old, it is an impetus for us as experienced drilling contractors to invest in premium high quality jackups with the world's leading shipyard. We are looking forward to build a number of rigs with the strong partnership of Keppel FELS in the years to come".

Mr Wong Kok Seng, Managing Director of Keppel FELS, added, "We are glad to be working with familiar partners. Mr. Kumar is highly respected in the industry and Dynamic Offshore Drilling is backed by a recognised team of professionals.

Customers come to us because of our award winning products, excellent execution of projects and our commitment and ability to deliver rigs of the highest standards. In building their first rig to our KFELS B Class design, we are pleased to be able to support them in meeting the market requirements of newer rigs with superior technical and safety capabilities."

With 33 such units delivered worldwide, the KFELS B Class design continues to be the preferred jackup choice for drilling operators.

John Gellert, President of Seacor Marine LLC ("Seacor") and Board Member of Dynamic Offshore Drilling said, "Seacor is pleased to be a part of the project as an investor and joint venture partner in Dynamic Offshore Drilling. With the long term rising demand for premium jackups, we are looking forward to the development of the company (Dynamic Offshore Drilling)."

Dynamic Offshore Drilling's rig is equipped with enhanced features to expand the operational coverage of the rig. Provisions have been made for the rig to work in high pressure high temperature (HPHT) environments and have Offline Stand Building capabilities.

Developed by Keppel's technology arm, Offshore Technology Development, the KFELS B Class jackup design provides maximum uptime with reduced emissions and discharges. Its environmental-friendly features won the KFELS B Class design the prestigious Engineering Achievement Award from Institution of Engineers Singapore in 2009.

The above contract is not expected to have a material impact on the net tangible assets or earnings per share of Keppel Corporation Limited for the current financial year.
Source: Keppel