Sempra's New LNG Terminal Operational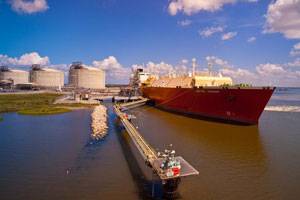 Sempra LNG, a subsidiary of Sempra Energy (NYSE: SRE), announced that its Cameron LNG liquefied natural gas (LNG) receipt terminal near Lake Charles, La., has successfully completed performance testing and has begun commercial operations.

Over the past month, start-up and commissioning activities have been completed, including the arrival of the facility's first two LNG commissioning cargoes and obtaining the approval to commence operations from the Federal Energy Regulatory Commission.

"With today's announcement, our LNG business now has two fully operational North American receipt terminals with the unique ability to serve suppliers in both the Atlantic and Pacific markets," said Donald E. Felsinger, chairman and chief executive officer of Sempra Energy.

Sempra LNG owns 100 percent of the Cameron LNG facility and has sold 40 percent of its processing capacity to Italy's Eni S.p.A. under a 20-year terminal services agreement. Last month, Sempra LNG announced it had signed a flexible agreement to purchase up to 50 cargoes from one of the world's largest suppliers of liquefied natural gas, Ras Laffan Liquefied Natural Gas Company Limited 3 (RL 3), an affiliate of RasGas Company Limited (RasGas). The agreement allows cargoes to begin Aug. 1, 2009, through Dec. 31, 2010. Each cargo could contain up to 4.8 billion cubic feet of natural gas.