Senator Urges Obama Admin to Detail Oil Swaps with Mexico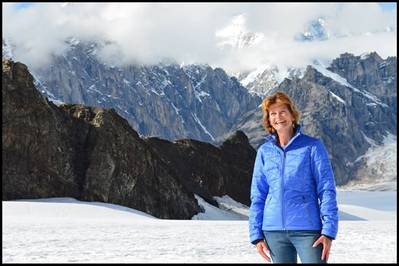 One of the U.S. Senate's top advocates for lifting the ban on domestic crude exports urged the Commerce Department on Thursday to disclose whether any oil swaps with Mexico have actually been finalized after the agency approved the transactions in August.
Administration officials told Reuters in August that the Commerce Department was "acting favorably on a number of applications" to export U.S. crude in exchange for imported oil from Mexico, in a step seen as loosening the ban on most crude oil exports.

Senator Lisa Murkowski, a Republican from oil-producing Alaska and the head of the Senate's energy committee, urged Commerce Secretary Penny Pritzker in a letter on Thursday to provide details about whether any oil swaps with Mexico have been finalized, and if not, to explain why they have been delayed.

"There are indications that no such transactions may have actually been approved," Murkowski said in the letter.

The Commerce Department has not made public details about which companies applied for the transactions, saying the law prohibits releasing information about the private deals.

Mexico's state oil company Pemex said early this year it was seeking an exchange of 100,000 barrels per day, equivalent to only about 1 percent of U.S. output.

Oil industry sources said approval of the swaps has taken time because it is hard for companies to prove that the exchanges would supply any Mexican oil imports beyond those already coming into the United States.

Oil producers have pushed lawmakers to lift the crude export ban, which they say is leading to a glut of oil in the Gulf Coast that could eventually force them to curtail output. Congress passed the trade restriction in 1975 after the Arab oil embargo resulted in worries about global energy shortages.

Opponents of lifting the ban say it would harm jobs and potentially strand billions of dollars in upgrades that are being made at oil refineries to process vast quantities of light oil produced by the fracking boom. Other opponents say it would increase environmental damage from widespread oil drilling.

The White House has threatened to veto a bill passed by the House of Representatives to lift the ban, saying Congress should work on ways to slow climate change. President Barack Obama also does not support an effort to lift the ban in the Senate, which is struggling to find enough Democratic support to pass a bill.

Murkowski also asked Pritzker to provide an "anticipated time frame" for final action on the swaps if none have been finalized.


(Reporting by Timothy Gardner)