Shipbuilder CTruk Awarded Round 6 RGF Grant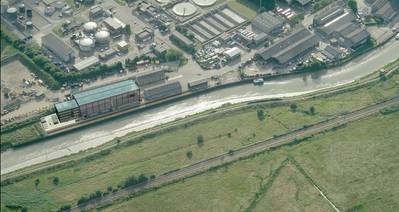 Essex-based shipbuilder CTruk received a £1 million ($1.5 million) grant for the construction of an Advanced Composite Technology Centre from the UK Government's Regional Growth Fund, the office of Deputy Prime Minister Nick Clegg announced today.
The funding from the successful Round 6 bid will catalyze £7.3 million ($11.2 million) in private investment for the facility, which will allow the company to build workboats for offshore wind farm operations, CTruk announced in a press release. The £8.3 million ($12.7 million) in total funding will finance construction of the center and an accompanying training facility on the River Colne in East Colchester. The center is projected to create 120 new jobs in the coming years, including the provision of training skills for 15 new apprentices, the company said.
CTruk credited strong local, regional and political support for its winning bid, and thanked Sir Bob Russell MP, Bernard Jenkin MP, Colchester Borough Council, Tendring District Council, University of Essex, Colchester Institute, South East Local Enterprise Partnership, Haven Gateway partnership, and Essex Chambers of Commerce and East of England Energy Group (EEEGR) as well as major client CWind Ltd.
Construction of the facility is planned to begin in the spring.