NG Shipbuilding Gulfport Awarded OSHA Star Status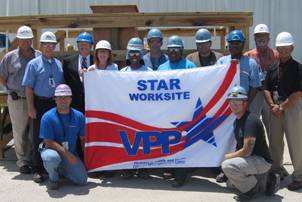 Northrop Grumman Corporation (NYSE:NOC) Shipbuilding's facility in Gulfport, Miss. has been recognized for exemplary shipyard safety and received "star" status in the U.S. Occupational Safety and Health Administration (OSHA)-sponsored Voluntary Protection Program (VPP).


OSHA representatives presented the official VPP star status certification and flags to management and shipbuilders working at the Gulfport facility on July 29.