Greenwich Shipping Opts for ShipDecision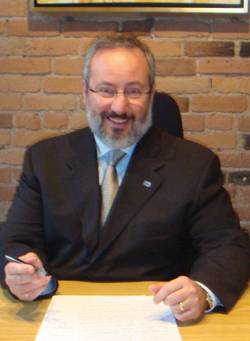 Greenwich Shipping Services is the latest New York area Maritime brokerage to choose ShipDecision technology to support its business.
"We had a great deal of historical information that we did not want to lose, including over a hundred thousand emails," said veteran broker Bill Quinn, in explaining his decision to move from a legacy system to a web-based solution. "The ShipDecision team taught me how to use the system, had me up and running in a day, and transferred my data within a 48 hour time span. Now I can access my business information any time of day, from any location."
"There is an understandable level of apprehension when a business owner considers moving from a system they've used for many years," said Albert Carbone, President of Stelvio Inc., the developer of ShipDecision. "By understanding the unique needs and time pressures of Maritime clients, we've created a solution that is intuitive to use and easy to transition to."
ShipDecision is a Maritime Software as a Service (SaaS) solution that helps organize the sharing and use of information among business partners in the Maritime sector. Accessible from anywhere an internet connection is available, and protected through banking-level encryption, ShipDecision intelligently processes data, documents and communications related to each voyage. Every piece of information received is safely secured in an electronic vault which can be accessed by authorized users who need to work with the information. This also provides a tamper-proof audit trail of all business activities. The web-based architecture removes the need for in-house servers and complex IT infrastructure.
With specific modules for Brokers, Operators, Charterers, Surveyors, Agents, Insurers and Registries, ShipDecision saves time, reduces costs, and helps create a competitive advantage. It can be customized to suit an organization's business needs and to mirror an organization's business processes. Teams using the system gain better control of the information needed to make decisions.