China Shipyard Gets Order for Six PSV's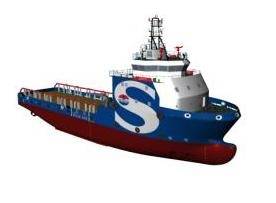 China's Sinopacific Shipbuilding contracted to build four SPP35 style platform supply vessels (PSV's) for Nigerian shipowner SLOK.
In addition, the two parties also signed a letter of intent for building two SPP50 style PSVs.
The SPP35 and SPP50 PSVs are both designed by Sinopacific's subsidiary Shanghai Design Associates (SDA).
Crown Ship will provide financing services to the shipowner before the delivery.