New Unithai Shipyard to Meet Offshore Demand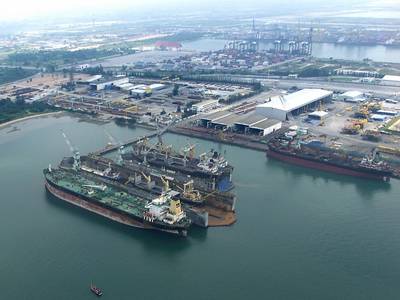 Thailand's Unithai Shipyard and Engineering said it has expanded operations to support the steady growth of offshore operations. The company has opened a new branch in Songkhla province, one of the busiest offshore markets in the region.

The new branch will be fully equipped to fulfil clients' needs for their offshore operations, such as in ship repair, warehousing, berthing, workshops, equipment and tools.

The new facilities comprise a 60-meter berthing quay with a five-meter draught for small repair and the loading and discharging of cargo, and an 800-square-meter covered warehouse. There is also a 300-square-meter area designated for storing hazardous materials, for which the government has granted a certificate of approval.

The Unithai shipyard at Laem Chabang Port has served marine and offshore customers worldwide. Unithai Shipyard Chairman, Arthit Pratoomsuvarn said "Unithai Shipyard's new branch is ready to provide customers with temporary and afloat repair services. The facility will also be designated as a marketing office for vessel owners inquiring about drydocking at our Laem Chabang yard."

Unithai Shipyard had earlier completed repairs to floating storage and offloading (FSO) for a major firm in the offshore oil and gas industry. That vessel has now been delivered to the client.