Stork Double Shortlisted for SPE Awards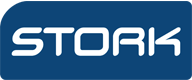 Stork has been shortlisted for two awards at this year's SPE Offshore Achievement Awards, including the 'Safety Innovation' award for its innovative Extended Breathing Apparatus System (ERBAS) and the 'Environmentalist' award for its efficient Sandwash Tank system.


Both accolades honour excellence in innovative technological solutions developed in the U.K. for the offshore energy sector. The Safety Innovation award also regonizes outstanding contribution to offshore safety and the Environmentalist award also acknowledges technology that has reduced the environmental impact of the industry.


The winners will be annouced at the 28th SPE Offshore Achievement Awards annual ceremony held at Aberdeen Exhibition and Conference Centre on Thursday, March 20.


Fraser Coull, VP of Service Delivery for Stork, said, "Both award shortlistings mark a tremendous start to 2014 for Stork. This once again demonstrates our commitment to safety, technology innovation and delivering our expert service offering in the most efficient manner, whilst also minimising the environmental impact."


Stork currently has the largest number of confined space operations in the North Sea and over the last two years, the company has identified a major problem with deep confined space entry inside platform legs. Conventional breathing systems are unable to supply enough emergency air to the confined space inside a platform leg. Should the main airline fail, the operative would not have sufficient emergency air to evacuate to safe atmosphere. Change out stations for air cylinders are currently used at various points along the exit route, however this is a complicated and potentially dangerous process.


Stork has developed a solution to overcome the problem - the compact and easy to deploy ERBAS. The technology allows the operative to refill a 10-minute cylinder with air in less than 60 seconds, with one connection at a refill station - a safer, faster and more efficient method which requires almost no maintenance and reduces costs.


Stork's Sandwash Tank provides a faster, more efficient system for treating produced solids for overboard discharge. The recovered material is removed and treated with no need for onshore transportation or storage reinjection resulting in cost savings for the operator. The system cleans sand removed from the production process to less than 1% oil-on-sand content, well within current industry guidelines and in line with the 'oil on sand' discharge consents set by The Department of Energy and Climate Change's. The system really does set the standard in reducing the environmental impact of produced solids.