Siemens to Build Wärtsilä Marine Gear Boxes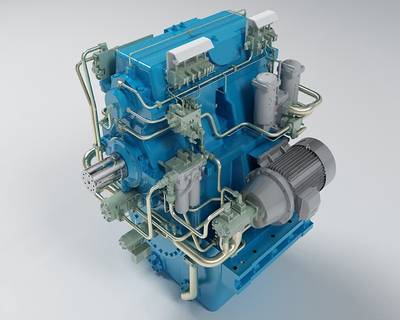 Wärtsilä and Flender (Siemens AG, Mechanical Drives) have reached an agreement that will transfer the assembly and testing of Wärtsilä's marine gear box portfolio to the Siemens Mechanical Drives facilities in Voerde, Germany.
In announcing the deal, Wärtsilä said the new arrangement takes advantage of synergies with processes developed at the Siemens plant to secure the quality and delivery punctuality of the gear boxes, thus providing greater customer value.
Wärtsilä said it will retain responsibility for the design and technical specifications, as well as the delivery arrangements, project management and interfacing with shipyards and owners.
"We believe that we have found the best possible partner for ensuring that our gear box offering is of the expected quality, and for being able to serve our customers in an efficient, reliable and on-time way,"
said Arto Lehtinen
, Vice President, Propulsion, Wärtsilä Marine Solutions.
Lehtinen emphasized, "It is only the production arrangements that are being revised; all the terms and conditions of our contracts with customers remain unchanged."
Felix Henseler, Executive Vice President, Applications, Siemens Mechanical Drives, said, "We are pleased to be cooperating with Wärtsilä in the production of their marine gear boxes. The products are excellent and they fit well with our manufacturing program at this facility."