JW Fishers ROV's Provide 'In Depth' Solutions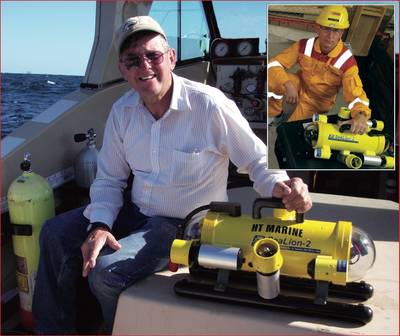 US-based ROV provider, JW Fishers, report its Sea Otter ROV's go deep for government & industry.

The company report that many and varied organizations are acquiring ROVs to assist in their underwater operations. These highly maneuverable remote operated vehicles perform a variety of tasks at depths of 1,000 feet or more. Deploying an ROV instead of a diver can reduce the cost and increase the safety of any search or inspection operation.

JW Fishers give many instance of the use made of their ROV's, and one in particular follows as an example here:

One of the tools helping the US Army Corps of Engineers in its inspection and maintenance operations is Fishers SeaLion ROV. The engineers have been using this system for more than 20 years and recently upgraded to the new smaller, lighter, and faster SeaLion-2 with high resolution color cameras in both front and rear.

Some of the many other organizations using Fishers ROVs are the Port of Los Angeles, Aberdeen-based Sigma Offshore, Guangzhou Maritime College in China, Narwhal Environmental Consulting in Canada, Beijing Hydrosurvey, Fall River Police Department in Massachusetts, Colville Confederated Tribes in Washington, Saratoga County Sheriff in NY, Dubai Police in United Arab Emirates, and universities in Alaska, Maine, and Saudi Arabia.
In the picture: HT Marine's Rudy Watt with SeaLion-2, Inset - Jotun coating advisor also with SeaLion-2.