ABS Opens Office in Stavanger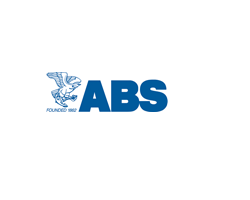 Classification society ABS announces the opening of an office in Stavanger, Norway to further extend its global reach and provide dedicated support to its growing Norwegian client base.

Known for its leadership in offshore classification and technology, the society's Stavanger office will be staffed with a professional team of offshore engineers and surveyors focused on delivering premium class service to the region.

"The opening of this office is part of ABS' ongoing commitment to deliver uncompromising service to our clients," says Christopher J. Wiernicki, ABS Chief Executive Officer and President. "Given the dynamic operating environment, our clients want us more integrated into their operational and safety program and to do that effectively, we need this local presence. For ABS it is an opportunity to better serve the industry and build upon our strong ties with the Norwegian Maritime Directorate (NMD)."

In 2009, the NMD extended its authorization to ABS to include mobile offshore drilling units (MODUs) in its scope as a Recognized Organization (RO).

Country Manager for Norway Egil Legland says he and his team look forward to building and expanding the relationships ABS has in Norway. "It's not just the office – ABS just released several new services and programs that clients have been requesting including the Offshore Asset Integrity Management (OAIM) program, says Legland. The OAIM program better leverages classification services and addresses other client needs by planning, tracking and servicing the structure and equipment throughout the life of the offshore unit.

"We recognize that today's high specification rigs require the highest operational standards," says Legland. "Owners are looking to ABS because of our experience, commitment and the service and programs we can offer to support an asset during the operational phase, not just during design and construction."

ABS has a longstanding presence in Norway, with operations commencing in1991. The Stavanger office joins a network of other well-established ABS offices in Norway – including Oslo, Aalesund, Bergen and Kristiansand. These offices draw upon ABS' global network for support, in particular the division headquarters in London. The ABS Stavanger office will be located in Stavanger's City Centre at Haakon VII's Gate 7, 4005 Stavanger.

Founded in 1862, ABS is a leading international classification society devoted to promoting the security of life, property and the marine environment through the development and verification of standards for the design, construction and operational maintenance of marine-related facilities.

Source: www.eagle.org