Brookes Bell Draws on Inner Strength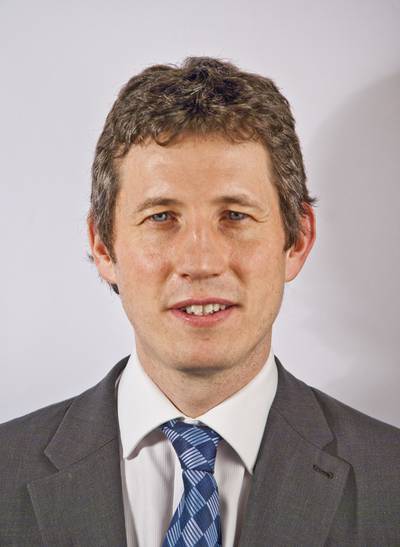 Brookes Bell Group - the marine, scientific and technical consultants and surveyors – has laid out a new strategy that will enhance its existing wide-ranging expertise with recent acquisitions and ventures that have significantly broadened its capabilities.
Within the last 12 months, the UK-based group has formed an important alliance with AMS Shanghai Ltd. establishing Brookes Bell Shanghai, set up Brookes Bell Hong Kong, acquired Bunker Claims International and merged with Naval Architecture specialists, Safety at Sea Ltd., based in Glasgow. This will see turnover almost double as the Group continues to expand and diversify both in the UK and in the Far East.
Speaking to customers at a launch of the enlarged group in Central London in late November 2011, Brookes Bell Managing Partner, Colin Kershaw, described 2011 as a "major year" for a group whose heritage in marine consultancy stretches back to its foundations in Liverpool in 1903.

"For a company already deeply involved in all aspects of marine and scientific consultancy, these new initiatives will feed back into the capabilities we already have. They will enhance the expertise we offer customers across the board and we can offer services involving the entire lifecycle of a ship, from research and development, through design, construction, all operational aspects (incorporating nautical issues, naval architecture, marine engineering, metallurgy and the science behind cargo behaviour) to casualty investigation, salvage, pollution claims and wreck removal. They will also support the group's increasing involvement in offshore."
Giving a specific example of the way cross-fertilisation would work, Brookes Bell Senior Partner, Ray Luukas, said that the merger with Safety at Sea offered the opportunity to combine established expertise in collision incidents that often saw Brookes Bell called to supply expert witness services with the "advanced tools developed by Safety at Sea to provide increased forensic analysis in accident investigation."


In turn, Safety at Sea Managing Director and now Brookes Bell Partner, Kieran Dodworth, said: "In joining Brookes Bell, we have gained operational experience, marine science and metallurgy that will supplement our expertise in the examination of the finite element method and computational fluid dynamics work that helped us to build, and now increase, our reputation in Naval Architecture."
Brookes Bell Consultant and former Bunker Claims International owner, Chris Fisher, said that the deteriorating quality of heavy fuel oil in combination with environmental pressures and the ever finer tuning of ships' engines had brought new complexities to damage claims. The "mixed discipline" approach yielded by working directly with scientists and engineers at Brookes Bell had proved the ideal solution for both parties.
Summing up, Mr Kershaw said: "Combined, Brookes Bell can now undertake projects that its individual parts could never have contemplated."