EMU to Study Coastal Defense Structures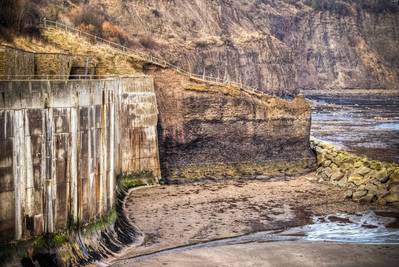 EMU Limited announces biodiversity and coastal defense engineering research.


Marine consultancy and survey specialists EMU Limited, will collaborate with global engineering consultancy Arup and the Russell Group, University of Southampton on research into using sustainable engineering to further the ecosystem services offered by intertidal communities living on coastal defence structures. The work will seek to achieve engineering for biodiversity and biodiversity for engineering.
Entitled "Intertidal structures: Engineering for sustainability and biodiversity", the study will involve desk-based research as well as fieldwork on coastal defence structures in the UK. It will also incorporate an assessment of engineering design and how artificial habitats may be optimised to enhance both local and regional ecological interactions. The joint research will then assess how resultant intertidal communities may be "steered" to be of benefit to both biodiversity and also to coastal defence managers.
Arup Senior Maritime Engineer, Dr Matilda Kitou said that it is not to suggest that the research would find a one size fits all solution in terms of the type of coastal defence structure that can be used. "Rather we are looking to assess whether the colonising community could be optimised for both engineering and ecological benefit". More information about the research collaboration can be found at www.emulimited.com.