Struthers President, Kohler Power Systems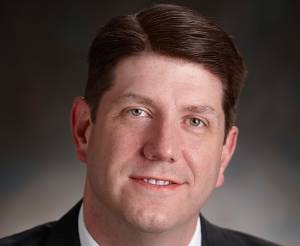 Kohler Co.'s Global Power Group has named Jason Struthers as the new president of its Kohler Power Systems business.

Struthers has assumed leadership and management responsibilities for Kohler Power Systems, which includes operations in North America and Asia. KPS Sales & Service — doing business in Europe, Middle East and Africa — also falls under the administration of Struthers. With an emphasis on growing sales, profitability and market share, Struthers will focus on enterprise-wide strategic business and process improvement initiatives.

Prior to joining Kohler, Struthers served as the president of Viking Pump for three years and in early 2009 added IDEX AODD to his responsibility. Both entities are business units of IDEX Corporation, a global company known for highly engineered fluidics systems and components. Highlighting his tenure with IDEX, Struthers was a key contributor to the company posting record business-unit sales for two consecutive years. Additionally, Struthers spent 13 years with Parker-Hannifin Corp., beginning in its electromechanical division and progressing through various assignments in engineering, sales and marketing prior to becoming general manager of the company's Actuator Division.

In a related announcement, Kohler has appointed outgoing Kohler Power Systems president Otto Kopietzki as president emeritus of the business. A 40-year veteran of the power generation industry, Kopietzki will remain in his new position throughout 2010 in support of the leadership transition.

Struthers earned his bachelor's degree in engineering at the University of Illinois at Urbana-Champaign, as well as a Master of Business Administration degree — emphasis on international business — from Ashland University in Ohio.