Bimini Superfast Ferry Cleared to Sail Miami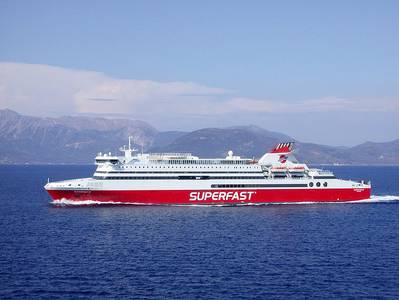 The Bimini Superfast Ferry has received its Initial Certificate of Compliance (ICOC) by the U.S. Coast Guard Monday and is now cleared to embark passengers in U.S. ports of call.
On 26 and 27 June 2013, the Coast Guard first inspected the Bimini Superfast Ferry in Miami. As a result of that inspection team's initial findings, the ferry was issued a work list of items that needed to be corrected which included such items as: providing proper operation of the emergency source of power, proving proper operation of the life boat release mechanisms, and demonstration of the crews overall proficiency to respond to an emergency situation. Since then the Coast Guard has worked closely with the ferry's ownership to resolve the issues and at last all items have now been satisfactorily resolved.
The 32,000-ton vessel has now passed its inspection of navigational, lifesaving, and firefighting equipment and crew proficiency with emergency procedures.

The Coast Guard requires foreign flag passenger ships arriving in the United States to participate in the ICOC examination process. Specifically, ships that embark passengers for the first time or make an initial U.S. port call while carrying U.S. citizens as passengers.

"The Coast Guard is always involved in inspecting cruise ships and commercial vessels that call in U.S. ports to ensure compliance with safety standards," said Cmdr. Janet Espino-Young, chief of inspections at Coast Guard Sector Miami. "It is important to note these discrepancies were discovered during our initial inspections prior to the ferry embarking any passengers and we worked thoroughly with the owners of the ferry to bring them up to the standard to safely embark passengers in the United States."

"Safety of passengers and personnel onboard, and the protection of property, is a top priority of the U.S. Coast Guard," said Capt. Austin Gould, Coast Guard Sector Miami Commander and Captain of the Port. "We are pleased that the 1,346-passenger ship is now in compliance having met all required safety standards to sail."