Survival Craft Appoints Dutch Partners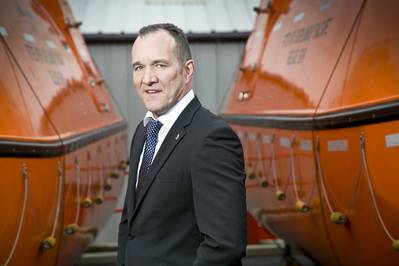 Survival Craft Inspectorate, a global provider of emergency marine evacuation systems, has appointed two distributors for the Dutch market as it eyes new growth opportunities.


The business has agreed partnerships with North Sea Davit & Lifeboat Services BV at Nieuwegein, as well as Polyrep BV at Hellevoetsluis.


Both companies will have sales and installation rights for the Aberdeen-based company's Safelaunch lifeboat release and retrieval systems, which comply with the latest Solas MSC.1 / Circ 1392 guidelines.


Steve Wells, Chief Executive at Survival Craft Inspectorate, said, "These distributor agreements with two established and highly regarded businesses create a valuable new platform for our products and serve to bolster our international growth plans.


"They represent a significant step forward for our business in terms of broadening our business development opportunities for a system already recognised globally for its quality and performance capabilities."


Erik Bank, owner and Managing Director of North Sea Davit & Lifeboat Services, said, "We're delighted to have secured this distributor agreement with SCI. Safelaunch is an industry leading product; one which will benefit our customers."
Werner Synesael, owner and Managing Director of Polyrep, said: "We're looking forward to bringing the benefits of Safelaunch to our customer base and helping them to comply with the latest industry regulations. We're delighted to secure this partnership with SCI."

Survival Craft Inspectorate plans to agree additional partnerships with trusted companies as part of an overall internationalisation strategy. Earlier this year it secured agreements with companies in Belgium and Greece.


Survival Craft Inspectorate's headquarters and manufacturing base is at Findon, just outside Aberdeen. SCI also has additional U.K. operations in Great Yarmouth and Stonehaven, where its Marine Training Academy is based. The business recently set up an operation in Rotterdam, led by SCI Head of Global Sales Jos Lems.


The business already has operations in Florida, Houston and Louisiana in the United States, Canada, Norway, Singapore, Malaysia, Western Australia and Qatar.


Survival Craft Inspectorate, which has a Queen's Award for Enterprise, is an acknowledged expert in the manufacture, inspection, testing and servicing of lifeboats, fast rescue craft, release mechanisms, winches and davits to international standards for the global merchant shipping, cruise and oil and gas sectors.


The company's patent-protected RocLoc hook system, combined with the Safelaunch lifeboat release system, has strengthened its place in the market ahead of new safety regulations coming into force on July 1, 2014.