Shell Suspends Alaskan Offshore Drilling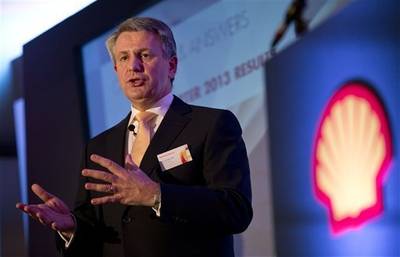 Faced with an earnings slump and added pressure from a recent federal court ruling, Shell has abandoned plans for offshore drilling near Alaska in 2014.

Shell's new CEO Ben van Beurden announced to investors today that the company will undergo a major refocus aimed at reversing down financial results, and part of that plan involves leaving Alaska off its agenda—at least for 2014.

The major cog Van Beurden referenced was a federal ruling that said the U.S. government miscalculated the scope of potential oil activity when selling leases in 2008 and underestimated how much drilling would take place. "The recent Ninth Circuit Court decision against the Department of the Interior raises substantial obstacles to Shell's plans for drilling in offshore Alaska. As a result, Shell has decided to stop its exploration program for Alaska in 2014."

"This is a disappointing outcome, but the lack of a clear path forward means that I am not prepared to commit further resources for drilling in Alaska in 2014," van Beurden said. "We will look to relevant agencies and the Court to resolve their open legal issues as quickly as possible."

Shell has not extracted any oil in the region to date, despite reportedly spending nearly $6 billion on the endeavor in total.

Van Beurdan went on to say that Shell will make other "hard choices" in 2014, including cutting capital spending from $46 billion in 2013 to $37 billion in the coming year.