Dubai Maritime City Launch Sustainability Program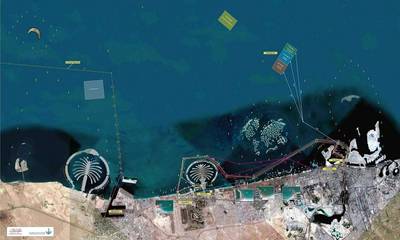 Dubai Maritime City has launched a strategic initiative to focus on the sustainable future of the Emirate's maritime industry in cooperation with Dubai Supreme Council of Energy.

Dubai Maritime City Authority (DMCA), the government authority charged with regulating, coordinating and supervising all aspects of the maritime sector in Dubai, has announced that it has initiated the Dubai Maritime Sustainability Program (MSP) in collaboration with the Dubai Supreme Council of Energy and DP World. The program is an extension of Dubai's government vision for sustainable growth across all economic sectors while maintaining a sustainable future for the maritime industry in Dubai.

DMCA explain that the groundwork for the program was initiated in 2011 with the launch of the Sulphur Oxide Emission Reduction Campaign for Ocean Going Vessels (OGV). The campaign went on to gain immense support from owners and operators of commercial marine vessels willing to adopt policies aimed at reducing the sulphur content of fuel oil used on their vessels.

H.E. Sultan Bin Sulayem, Chairman of Ports, Customs and Free Zone Corporation, President of Dubai Maritime City Authority, said: "The MSP initiative is targeted at strengthening the UAE's maritime industry and will complement the larger Dubai Maritime Sector Strategy. By adopting practical steps to undertake some of the sector's greatest challenges relating to social and environmental performance, DMCA's new initiatives, along with the schemes that are already in place, will promote sustained growth of the shipping industry and ensure that it continues to play a valuable role in the nation's economy."

Following the success of the OGV campaign, DMCA adds that it commenced the Traffic Separation Scheme (TSS) in 2012, which was developed to facilitate proactive interactions between ships and ports to increase the efficiency of managing the feeder approaches to the port. In addition, the TSS program helped lower the risk of pollution and navigational accidents by enabling a transparent process for ship routing.

Meanwhile, the MSP is focused on understanding the impact of shipping on the environment, people and the future. Several new modules developed in line with the Dubai Strategic Plan will be added to the program over the next five years by DMCA and will be implemented in coordination with other public and private sector partners.