Sustainable Use of the Oceans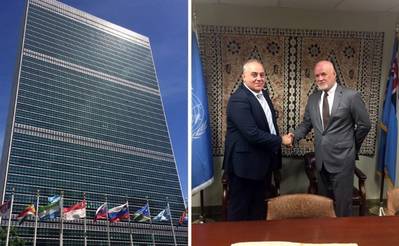 International Maritime Organization (IMO) will have an important contribution to make to the UN 2017 Oceans Conference, which is being co-hosted by Fiji and Sweden from 5 to 9 June 2017.
It has aims to support the implementation of Sustainable Development Goal 14 (Conserve and sustainably use the oceans, seas and marine resources for sustainable development).
Through the development of global standards to ensure shipping does not adversely impact the environment and through its extensive technical cooperation programme, IMO supports the aims and objectives of SDG 14.
Preparations for the 2017 Oceans Conference were discussed
when Stefan Micallef
, IMO's Director, Marine Environment Division, met the representative of the co-host, H.E. Ambassador Peter Thomson, Permanent Representative of Fiji to the United Nations and President-elect for the 71st session of the UN General Assembly (16 June).