Speakers for 8th Annual WCI Annual Meeting and Symposium Announced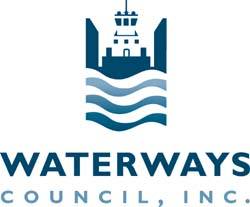 Meeting takes place in Pittsburg, PA on October 19-21, 2011. Governor of Pennsylvania Tom Corbett; PNC Financial Services Group Chairman/CEO James Rohr; Rep. Mike Doyle; The Honorable James Oberstar; and among keynoters.
A variety of distinguished speakers and panelists have been announced for the Eighth Annual Waterways Symposium and WCI Annual Meeting, sponsored by Waterways Council, Inc., Informa Economics and The Waterways Journal. The Symposium will take place October 20-21, 2011 and will be preceded by WCI's Annual Meeting on October 19, 2011, at the Omni William Penn Hotel in Pittsburgh, Pennsylvania. Speakers include The Honorable Tom Corbett, Governor of Pennsylvania; Mr. James Rohr, Chairman/CEO of PNC's Financial Services Group; Congressman Mike Doyle (D-PA); and The Honorable James Oberstar, former Chairman of the House Transportation & Infrastructure Committee. A number of panelists from industry, the U.S Army Corps of Engineers, other government agencies, and academia will also participate, as well as economists and the news media.

The Symposium will explore the array of obstacles and opportunities facing the inland waterways and ports, and is themed, "The Fourth "R": Why Rivers Matter to America." If you attend only one transportation or infrastructure conference this year, make it the Waterways Symposium. For more information visit www.waterwayscouncil.org or call 703/373-2261.