Telaurus Appoints Davison As Product Manager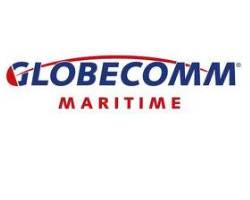 Industry veteran will champion the products and services of Telaurus software and service partners

Telaurus Communications, a Globecomm Maritime company, has appointed Geoff Davison as Product Manager – Value Added Services.

Geoff joins Telaurus with 20 years' experience in electronics, telecommunications and information technology in the marine, military and avionics markets. For the last 10 years Geoff has held a senior position with AND Group, leading its technical support team for the last five years.

His main role will be to develop new sales worldwide through promotion of Telaurus Value Added Services both internally and externally. He will work closely in conjunction with VAS partners to fully integrate their products into the Telaurus offering. Geoff will be supporting the sales channels of both Telaurus and the VAS partners to drive further revenues from new and existing customers.

Malcolm McMaster, VP Globecomm Maritime and President Telaurus Communications, said:
"We are delighted to welcome Geoff to the Telaurus team. His work will bring him into contact with all Telaurus departments – development, operations, finance, support and, of course, sales – including all our agents and resellers. He brings vast experience of a wide range of satellite technologies, specialising in both Iridium OpenPort and Inmarsat Fleet Broadband."

Telaurus VAS partners include a broad array of service and system providers, working closely to integrate their offerings to Telaurus se@COMM. Current partners include OteSat, GeoEye, EasyLink, AWT, ChartCo and Vobal.

Geoff Davison said:
"This is a new position for Telaurus and I am looking forward to taking on a role that puts me in direct contact with our customers and partners, as well as the Telaurus technology development centre. Our VAS partners have a huge amount to offer Telaurus customers and I look forward to working closely with them to bring these services to an even wider audience."

Geoff began his IT career as electronics technician with the Royal Air Force, joining AND Group as a Marine Service Engineer in 2001 and assuming the role of System Support Manager in 2005. He is based in Heidelberg, Germany close to the Telaurus Technology Development Centre in Munich and is fluent in both English and German.

Source: Globecomm Maritime