Training Matters To The Bottom Line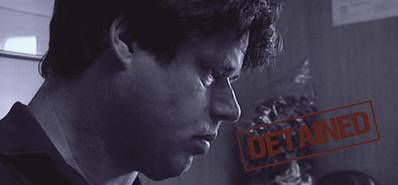 Shipowners considering their future training needs would be well advised to ensure they view Videotel's very latest video - Training Matters.
Demonstrating that good training makes sense to the bottom line, it details how ship operators can receive a tangible return on investment with more efficient operations; fewer accidents; less off-hire time; lower insurance premiums; improved compliance with legislation and a more motivated workforce.

Introducing Training Matters to an audience of ship owners and ship managers at the Sonangol Shipping Safety Seminar in Angola earlier this month, Nigel Cleave, CEO of Videotel Marine International, emphasised this important message. "In today's tough financial and litigious environment, being trained to minimum standards is clearly not adequate. Technology continues to advance and it is very important that education and training keeps pace with such changes.

"Companies in all industries are doing business in a very competitive market while under constant pressure to reduce costs. In the shipping industry, however, these pressures are mounting. Ship owners and ship managers must comply with increasingly complex legislation, engage crews that are competent to cope with technically advanced equipment and deal with an ever growing number of ship inspections and audits. Good crew training reduces this pressure, as it is an essential element in building a competent skilled and more reliable workforce.

He added, "It does, of course, need to be high quality, effective training that results in good practices. This will reduce claims ultimately directed towards owners, inspectors, charterers, managers, banks and insurers."

Sonangol Shipping, a subsidiary of the Angolan state oil company Sonangol, is a testament to the Training Matters ethos with a fleet-wide policy requiring all managed vessels to have on board Videotel On Demand, the complete maritime training solution. Videotel offers a blended learning approach which allows its award-winning videos and animation, programs and courses, which are on board over 10,000 vessels, to integrate seamlessly with specific company training and onshore maritime training centres. With over 800 titles and well over 100 million training hours accomplished to date, Videotel promotes the learning of hundreds of thousands of seafarers across the globe.