AAPA Lauds Focus of Senate Transportation Proposal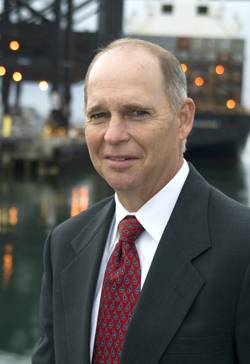 Senate EPW's 2-year reauthorization proposal includes much of AAPA's platform.

The American Association of Port Authorities (AAPA) supports a number of the provisions included in legislation marked up today by the U.S. Senate's Environment and Public Works (EPW) Committee. S.1813—Moving Ahead for Progress in the 21st Century or MAP-21— would fund highway programs at $85.3 billion over two years, contains no project earmarks, adds mechanisms for performance measurements, accelerates project delivery and streamlines the environmental review process.
The bipartisan bill focuses on many elements included in of AAPA's Surface Transportation Authorization platform and directly addresses freight policy at the state and federal levels. MAP-21 would consolidate state apportioned formula funding into six core program areas, one of which is a National Freight Program. The National Freight Program includes a National Freight Strategy with performance targets for states and includes the ability for states to obligate up to 10 percent of their freight apportionment to maritime and rail projects. "This bill directly addresses freight intermodal connectors, railway and highway grade separations, geometric improvements to interchanges and ramps, and other infrastructure aspects important to seaport connectivity," said AAPA President and CEO Kurt Nagle. "AAPA and our partners have worked tirelessly to prioritize freight in the next transportation reauthorization bill."
In highlighting the various freight aspects in MAP-21, Mr. Nagle also applauded the bill's co-sponsors: EPW Committee Chairman Sen. Barbara Boxer (D-CA); EPW Committee Ranking Member Sen. James Inhofe (R-OK); Transportation and Infrastructure Subcommittee Chairman Sen. Max Baucus (D-MT); and T&I Subcommittee Ranking Member Sen. David Vitter (R-LA). "I commend these four senators for working together in the national interest to craft legislation that would raise the priority for goods movement," he said. "Improving America's freight transportation system, which includes seaports, will create jobs, reduce traffic congestion, reduce pollution and deliver prosperity through more competitive, lower-cost trade." The summary and the full text of MAP-21 is available through the Senate EPW web site.