SENER Organizes FORAN Seminars at Croatian Universities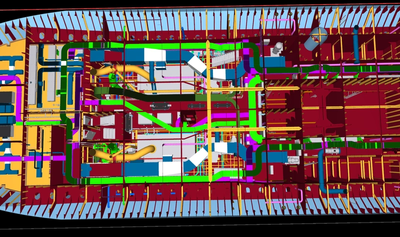 The SENER engineering and technology group organized two technical seminars on the FORAN System between January 29 and February 1 at the Croatian universities of Split and Rijeka.
The objective of these technical sessions, which are part of the agreement signed by SENER with both universities to extend the use of its FORAN marine design and production system, is to exchange knowledge between different industry agents as well as providing students with training.

The four sessions, held on January 29 and 30 in Split and January 31 and February 1 in Rijeka, were attended by numerous professionals from the most relevant marine design and shipbuilding sector companies in the area, such as Navis, Havyard, Brodotrogir, Ximar, Armanija, and Mardesign. Leading academics from the field of marine engineering and students from the universities also took part in the seminars.

SENER presented the functions of the FORAN solution for Initial Design and, in particular, for performing Naval Architecture calculations (definition of hull forms, loading conditions and intact and damage stability calculations). The seminars also served to show the new developments included in the latest version of FORAN V80.