Carbon Capture Plant for UK University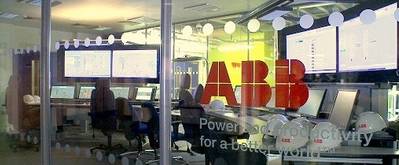 ABB has subsribed to, and equipped, a carbon capture plant at a leading UK university to give engineering students hands-on experience
Equipped with an extensive range of ABB electrical, control and instrumentation products – including a state-of-the-art System 800xA control room - the new carbon capture pilot plant at Imperial College London was officially opened earlier this year.
Built at a cost of $3 million, the plant is the only facility of its kind in an academic institution in the world. It provides unique hands-on training in the carbon capture process for Imperial's undergraduate chemical engineering students, and acts as a university research laboratory and as a training center for the energy and chemical engineering sector.

"The plant gives Imperial students the opportunity to run one of the most sophisticated carbon capture pilot plants in the world," said Dr. Daryl Williams, director of the pilot plant project at Imperial College London.

"We can create a range of scenarios for students, so that they can experience and help to solve the problems that engineers in the real world face every day. By providing this intense training, we aim to provide our graduates with the best possible start and to provide industry with the type of high caliber, well-trained employees that they are crying out for all over the world," said Dr. Williams.

The four-story plant separates 1.2 metric tons of carbon dioxide a day from other harmless emissions in a continuous process of recycling that stores, remixes and separates the same gases again and again.

ABB has invested around $1.5 million in the project and signed a 10-year strategic alliance with Imperial, giving the university access to the most advanced control and instrumentation technology as well as life cycle services and support for the installation.