AAPA Pushes for $66 bln for Port Upgrades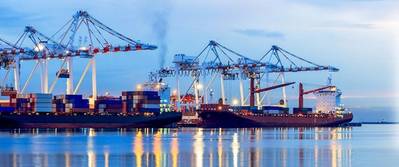 The American Association of Port Authorities (AAPA) has identified $66 billion in potential federal waterside and landside investments over the next decade that will help assure the benefits from an anticipated $155 billion in port-related capital infrastructure investments.
AAPA Chairman-Elect William Friedman provided examples of waterside infrastructure needs, and offered recommendations for water resources legislation to enhance the U.S. Army Corps of Engineers navigation program during a senate committee.
Friedman presented his case before the US Senate Committee on Environment and Public Works (EPW) in a hearing titled 'America's Water Infrastructure Needs and Challenges'.
"AAPA is looking forward with great anticipation to a focus on America's infrastructure investment needs by the Trump Administration and
Congress
in 2018. Our testimony tomorrow will kick-off the new year with infrastructure as a priority, including waterside infrastructure that needs to be addressed in the next WRDA (Water Resources Development Act) legislation," said AAPA President and CEO
Kurt Nagle
.
"Seaport cargo activity accounts for 26 percent of U.S. GDP, over 23 million American jobs, and generates over $320 billion annually in federal, state and local tax revenues. To ensure these jobs, tax revenues and freight volumes continue to grow and support the
American economy
, AAPA has worked with its member ports to identify $66 billion in federal port-related infrastructure investments over the next 10 years, on both the waterside and the landside."