U.S. Judge Orders Expansion of Gulf of Mexico Oil Lease Auction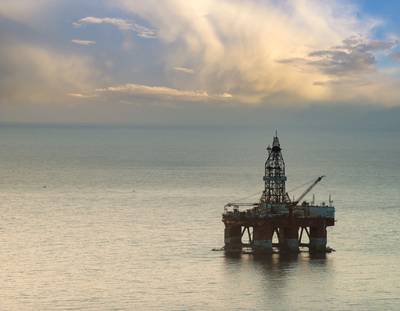 A federal judge in Louisiana has ordered an expansion of next week's sale of oil leases in the Gulf of Mexico, saying the Biden administration must include additional acreage, according to a court ruling issued late on Thursday.
The oil and gas industry, which had sued the administration, welcomed the decision to restore 6 million acres to the auction after the Interior Department's Bureau of Ocean Energy Management earlier reduced the area available for lease in an effort to protect an endangered whale.
U.S. District Judge James Cain said the Interior Department must proceed with the lease sale by Sept. 30, the ruling said.
The court's decision removes "unjustified restrictions on vessel traffic imposed by the Department of the Interior" and "is an important step toward greater certainty for American energy workers," the American Petroleum Institute, which represents the U.S. oil and natural gas industry, said in a statement.
Environment groups had opposed including the additional acres, citing the need for adequate safeguards for the endangered Rice's whale.
Earthjustice attorney Steve Mashuda defended efforts to save the whale from extinction and noted that even with the planned restrictions the government was "still enabling the oil industry to bid on 67 million acres of the Gulf."
The Bureau of Ocean Energy Management (BOEM) had no comment on the ruling, which was reported earlier by Bloomberg News.
The administration's stipulations had removed more than 6 million acres (2.4 million hectares) originally intended to be offered at the auction and required vessel operators maintain a vigilant watch for the whales and abide by speed restrictions in the whale's habitat.
The restrictions were put in place after environmental groups sued in a separate legal action.
(Reporting by Jarret Renshaw and Susan Heavey; Editing by Doina Chiacu and Chizu Nomiyama)