USCG Type-Approval for De Nora BALPURE BWTS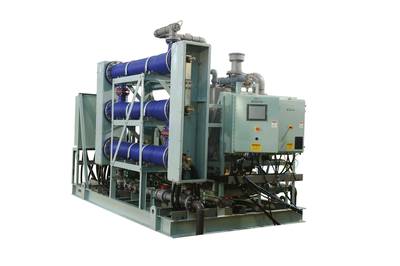 De Nora has received Type-Approval from the United States Coastguard (USCG) for its BALPURE ballast water treatment system (BWTS).

The BALPURE system has been approved for both safe area and hazardous zone installations for internationally trading vessels including U.S.-Flagged vessels. It is the 15th system to be certified by the USCG since inception.
De Nora is the originator and patent holder of electrochlorination disinfection of ballast water through the slipstream method.
According to De Nora's proprietary system design, only a 0.5% to 1% of the seawater flow entering the ballast line needs to be channelled into the electrochemical unit.
The necessary amount of hypochlorite required to treat the water is generated in the slipstream and is then mixed to the full volume of ballast water.
The type approval certifies that the De Nora BALPURE system meets all requirements of Title 46 of the Code of Federal Regulations and can be installed on US-flagged vessels to offer full compliance.