Governor Commits $35 Million for Florida Port Projects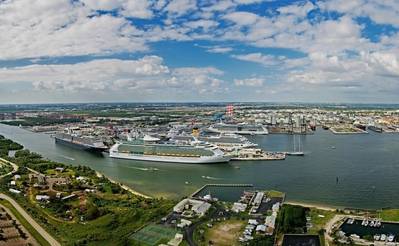 Governor Rick Scott announced at the American Association of Port Authority's (AAPA) Annual Convention in Orlando a commitment of nearly $35 million for strategic port projects across Florida that will be recommended to the Legislature for the upcoming legislative session.
The three Florida ports included in the Governor's proposal for additional funding are:

• Port Canaveral – $9.7 million for development of a container yard.
• Port Everglades – $14.7 million to support the Turning Notch project.
• Port of Tampa – $10.4 million to improve its container yard.
Between 2011 and 2014, $642 million has been allocated for on-port projects, including waterside projects for Canaveral, Miami and Jacksonville, and terminal and rail improvements at Tampa. Just last month, Governor Scott and the Cabinet approved the proposed bond issuance of $150 million to fund 16 important projects at Florida seaports. In this current fiscal year, the state of Florida (including projects funded through the upcoming bond issuance) is funding over $275 million directly on seaport projects.

Governor Scott said, "We're on the right track to growing more jobs for families with increased investments in our seaports. With this nearly $35 million commitment for critical port projects, we'll enhance our ports' ability to move more goods which will position Florida to play an even greater role in global trade. Our strategy to make Florida the gateway for global trade is working."