Venice 'Blue Flag' Accord Signed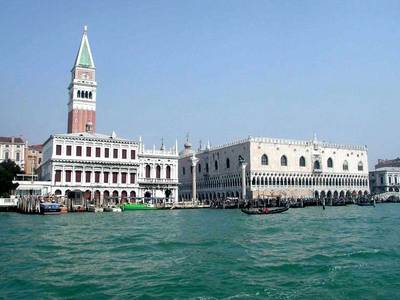 Cruise ships agree to adopt the strictest measures to reduce air pollution when entering Italy's Venice Lagoon.

The agreement, known as "Venice Blue Flag II," commits cruise lines to operate the main and auxiliary engines of their ships with marine fuel with sulphur content of no more than 0.1% (lower than the EU guidelines, which recently set restrictions at 0.5%) immediately upon passing the Lido harbour entrance and while travelling through the Lagoon's marine canals.
It also charges the Coast Guard with using its own personnel to conduct adequate supervision in order to verify observance with the agreement. Fuel analyses will be provided under a specific agreement signed by the Coast Guard, Port Authority and Customs Office.
"An important step forwards: the establishment of a 'green zone' extending to the entire Lagoon is a fundamental, essential aspect of the process of dealing with the issue of large cruise ships in Venice."

These were the words chosen by Venice's mayor, Giorgio Orsoni, to welcome the voluntary agreement between cruise lines on the use of green fuel upon passing the entrance to the Lagoon harbour.


Following on from the first Venice Blue Flag agreement, signed in 2007, which called for the use of special, less polluting fuels when docked, the new agreement with the international association CLIA Europe, representing the major cruise lines, and with strong support from Mayor Orsoni, makes mandatory the use of 'zero-impact' fuel upon entering the Lagoon.