Vietnam-era US Navy Patrol Boat Welcomed Back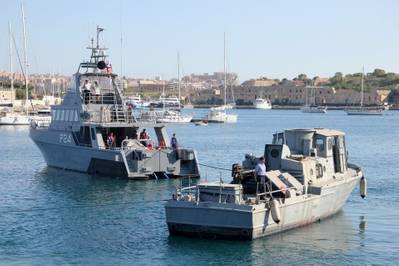 Maritime Museum of San Diego to ceremonially welcome Vietnam War-era Swift Boat P24, September 18, 2012, restoration work to follow.

The event, to be attended by 35 Swift Boat Veterans and Mayor Jerry Sanders, among other dignitaries, takes place at the Museum located at 1492 Harbor Drive in downtown San Diego. It marks the first public appearance of the vessel acquired in July from the Republic of Malta.

P24 was originally donated by the United States Navy to Malta's Maritime Squadron in 1971. It continued in service to that country until being retired in 2010. The following year, Malta's minister of defense, Vanessa Frazier, acknowledged America's veterans with the gesture to return the boat to the Swift Boat Sailors Association. On July 20, 2012, representatives from the Maritime Museum were present in Malta for a ceremony to coordinate P24's return to the U.S. where it was originally designed and constructed.

"This event honors the approximately 3,500 Swift Boat sailors who served as crew or support personnel from 1965 to 1973," said Ray Ashley, CEO of the Maritime Museum. "We're pleased to undertake this meticulous restoration of P24 as a lasting reflection of their bravery that also allows the public to learn more about these great Americans."

Formally called Patrol Craft Fast (PCF), the United States Navy's PCFs began service in 1965 when American sailors used them to patrol the coastline of South Vietnam. The crafts were nicknamed "Swift Boats" for their speed and agility in moving in and out of harm's way. In preparation for war, PCF training exercises were conducted on San Diego Bay at the Naval Amphibious Base Coronado.

Visual fanfare will accompany the ship's entrance to San Diego Bay, as it will be escorted by historic ships the Californian and the SD Harbor Pilot, while the Navy Region Southwest Ceremonial Band and a canon salute further heighten the excitement. After restoration, the fully operational, 50-foot Swift Boat will alternate as a historic display and be used to carry passengers on narrated tours of nearby naval facilities.