Port of LA Waterfront Property Draws Developer Interest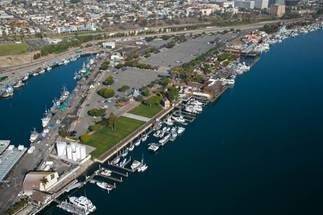 Port of Los Angeles receives 8 proposals to develop its 30-acre LA waterfront property.

The 30-acre, fully entitled San Pedro waterfront property is known as Ports O' Call Village, located along the Port's Main Channel and adjacent to downtown San Pedro. The deadline for submitting proposals was Friday, Oct. 5th.

The development site includes 3,000 linear feet of rare water frontage and 375,000 square feet of retail and tourism-related entitled uses. Located at the south end of the Harbor (I-110) Freeway, the site is conveniently accessible to downtown Los Angeles and other key areas of Southern California.

To review and score the proposals, the Port has assembled a five-member panel that includes two Port representatives and three other individuals with extensive redevelopment and urban planning experience. The panel will conduct interviews and use the evaluation criteria outlined in the Request for Qualifications issued by the Port in July 2012 to score proposals. Among the criteria are development strategy, vision for the parcel, experience in developing premiere and unique commercial real estate projects, as well as experience working with public agencies.

"We are very pleased with the number of responses," said Port Executive Director Geraldine Knatz, Ph.D. "We received proposals from a variety of respected, experienced and well-financed firms that see great potential and possibility for this unique waterfront site."

The proposed redevelopment site is in the immediate vicinity of several public waterfront enhancements, including a new downtown harbor and public plaza slated for completion in 2014.