Cornel Martin Departs Waterways Council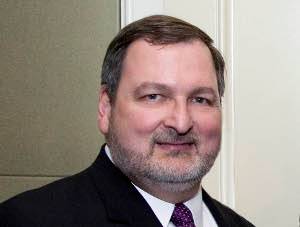 Waterways Council, Inc. (WCI) President and CEO Cornel Martin has announced that he will be departing the organization at the end of June. He has issued the following statement:
On July 1, 2008, I was offered and accepted the job of President and CEO of Waterways Council, Inc. (WCI). Over the last three years, we have made great progress restructuring and improving the organization, working with the Corps of Engineers and industry leaders to develop a plan to provide for the long-term future of inland waterways infrastructure investment for our nation, and bringing much more national attention to the challenges we face through a successful TV and media campaign. WCI is in a very secure financial position and enjoys strong support from its members and coalition partners.
While there is still much work to be done, it is necessary that I leave Waterways Council to pursue other interests. I will stay with the organization through the end of June, or later if needed, to assist with the transition to my successor.
I thank the members of Waterways Council for having given me the opportunity to return to Washington, DC to make a difference and a positive contribution to an industry that I have been a part of my entire life and truly enjoy representing.
--Cornel Martin, President and CEO, Waterways Council, Inc.
An executive search will begin to identify a successor for Mr. Martin.
"WCI thanks Cornel for his nearly three years of service to the association, during which time he was instrumental in the development of a savvy media and publicity campaign, in the creation of the coalition of stakeholders and partners for the Capital Development Plan, and in the execution of several successful WCI symposia and seminars. We wish him the best in his future plans," said Rick Calhoun, Chairman, Waterways Council, Inc.
Martin joined WCI with many years of experience in the maritime industry including years on Capitol Hill where he last served on the House Coast Guard and Navigation Subcommittee; years of trade association experience on the staff of the American Waterways Operators and as a member of the Passenger Vessel Association where he served 11 years on their Board of Directors and a one-year term as President of the Board; and finally years in private industry as a Senior Executive with Delta Queen Steamboat Company, President and CEO of Canadian American Transportation System, and as CEO and Chairman of the Board of a family business serving the shipbuilding industry.