UK Windfarm Metocean Data Delivery Contract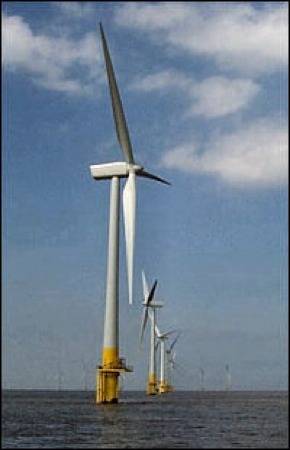 UK Government agency Cefas signs major contract with EAOW for Round 3 North Sea windfarm metocean data delivery.

The contract is with East Anglia Offshore Wind Ltd (EAOW) to provide metocean data that will support the development of the East Anglia Zone in the North Sea. (EAOW is a joint venture owned 50:50 by ScottishPower Renewables and Vattenfall, and has been created for the development of the East Anglia Zone.) It is estimated that the 7.2 GW zone has the potential to meet the equivalent electricity needs of 4.6 million homes.

The three-year project will involve the deployment, operation and servicing of directional waverider buoys and seabed "mini-landers" at a number of sites across the East Anglia Zone.

Directional waverider buoys measure wave height, period and direction, while mini-landers acquire current profile, wave, water depth and suspended sediment data.

The combined datasets will thus provide an in-depth oceanographic assessment of the development zone.
Dr Siân Limpenny, Cefas' Offshore Renewable Energy Programme Director, said: "We are pleased to continue working with EAOW to deliver their metocean needs. The science base and monitoring services that Cefas offer have the potential to reduce costs associated with developing the East Anglia Zone and add a wider understanding of the marine environment. The offshore renewables sector is strategically important for the development of future energy needs in the UK. The wave data we collect during this project - which will be relayed back to Cefas in near real-time - will also contribute to a national network of wave monitoring stations."