Irene Waage Basili wins 2013 WISTA-award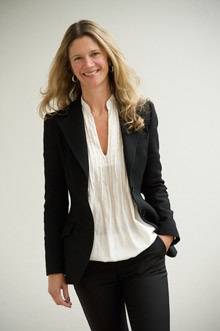 CEO in GC Rieber Shipping, Irene Waage Basili, has been awarded the WISTA LeaderShip Award 2013 by WISTA Norway. Basili received the award as an acknowledgement of her strong efforts and diversified achievements within the Norwegian maritime industry. The award will be handed out Tuesday, June 4 at the Nor-Shipping seminar "Maritime Woman."

"Irene Waage Basili has demonstrated the WISTA values in practice. She is professional, open and dedicated." commented President of WISTA Norway, Bjørg Ekornrud.

"Irene has strong results to prove for. In GC Rieber Shipping the requirements for specialized competence is extremely high, hence contributes in positioning Norway in the global shipping arena with something unique, and in further developing a special competence that the Norwegian shipping industry can benefit strongly from."

"With former award winners like Elisabeth Grieg, Gunvor Ulstein and Borgny Eidesvik to mention some, I highly appreciate receiving this recognition from WISTA Norway," said Irene Waage Basili. She is engaged in the fact that it is so easy to problematize the aspect of women in a leadership role rather than focusing on the positive aspect of taking responsibility. In my generation, balance between job and family is just as demanding for men.

"I also believe that the media contributes in creating a myth that being a top executive requires a "super-woman." It is of course demanding at times, but I have never reflected on it being more demanding for me as a woman," she said.

The jury states in its argument: Irene Waage Basili has a long career within the shipping industry, and has held a vast diversity of positions and board roles. She states that it is important to focus on the elements that leads to relatively few women aiming for (or being nominated to) top executive positions.

Basili leads a company that per today operates 15 advanced special carriers for use in the oil- and offshore sector. Within her management team there are 40% women (two out of five) even though the organisation over all – as for many in the maritime industry – has a relatively low woman's share of 15% (according to the annual report for 2011). This includes the seagoing part of the organization, while the land based part has a considerable higher woman's share of 45%.