ZF Marine Named Supplier of the Year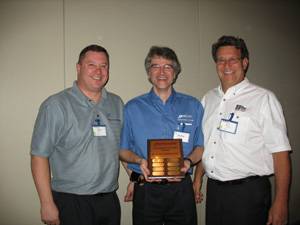 ZF Marine has been chosen as one of Mercury Marine's suppliers of the year.
Each year Mercury Marine evaluates over 1,500 suppliers, and selects only 12 to receive this award. AJ Halavacs, Pleasure Craft Segment Manager, and John Shea, Account Manager, both from ZF Marine were on hand to receive the award from Mercury Marine. It was presented last month at the Mercury Marine Supplier Conference in Sarasota. Fla.