Maritime Sponsored Trojan Marinex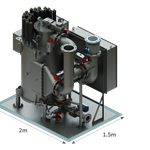 The Trojan Marinex Ballast Water Treatment (BWT) system (already up to 50% smaller than others in the industry), now includes inline lamp drivers, enabling a substantial reduction in cabling and electrical panels. With this innovation, total system footprint has been further reduced by up to 30%.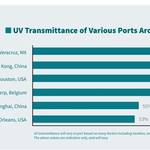 There is a long track record of utilizingUV disinfection to treat wastewater, and,in most cases, wastewater is of poorerquality or lower UV transmittance (UVT)than ballast water. UV can treat extremelyturbid ballast water, as long as the systemis engineered to the highest of standards.