Prolong the lifetime of your liners
Why purchase new liners when you don't have to? Careful and regular engine maintenance significantly cuts liner cost and is a more environmentally friendly alternative.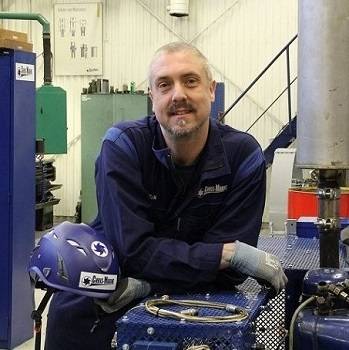 Following the introduction of the low-S legislation, many shipping companies are facing huge challenges with the condition of their cylinder liners. They report increased liner wear and piston ring wear, which of course is of concern when it comes to liner life expectancy. In addition, the Covid-19 virus has had a severe impact on movement of people and goods worldwide. Getting access to engine maintenance experts and equipment when needed has proven very difficult for many companies.
During challenging times companies and individuals find ways to collaborate and support each other. Chris-Marine provides engine maintenance equipment for sale and rental and we can assist ship owners and ship managers with training & support remotely. We are happy to share our expertise when it comes to Cylinder Condition Monitoring & Reconditioning.
Chris-Marine's knowledgeable Technical Support & Aftersales team is ready to help around the clock and offer technical support, repairs, spare parts, consumables, rental equipment, training, super-user service and service agreements for all Chris-Marine®, Obel-P® and LEMAG® equipment.
From our workshops in Sweden, Denmark, Singapore, China and USA we dispatch personnel and/or machines to vessels, workshops or power plants no matter where in the world they are.
Thanks to Chris-Marine's Service agreements, customers can be sure that their maintenance processes are always performed using the latest know-how, and that the equipment is ready for the next service job. The support included in the agreements gives our partners ease of mind when it comes to preventing and solving problems that may occur with their liners and pistons. An additional bonus is that they can use their liners much longer, which obviously is a less costly and much more environmentally friendly option.
For more information or to make a contact, please click here. Contact | Chris-Marine