SHAPE your efficiency in the water
SHAPE from Hempel is much more than performance monitoring. It is fuel efficiency intelligence.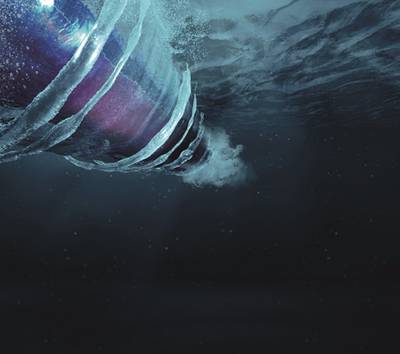 Times have changed recently and in a very unprecedented way. Everyone is adapting and evolving to operate as best they can under the current difficult circumstances. But some things don't change including the need for shipowners and operators to continuously adapt to the changing regulatory landscape and to work as efficiently as possible. Not only does this keep them ahead of the game, it also allows for flexibility when times get tough.

There are many different ways to enhancing efficiency and at Hempel, the worldwide coatings manufacturer, many years of research and development have been dedicated to this cause. Never shy in delivering innovative solutions, Hempel launched its hull performance monitoring system SHAPE (Systems for Hull and Propeller Efficiency) in 2018, bringing performance monitoring and analysis to shipowners and operators worldwide. Founded on the International Organisation for Standardisation (ISO) 19030 standard (that Hempel was integral in developing) SHAPE uses the standard to deliver high-quality performance data analysis that enables the expert teams at Hempel to offer advice to shipowners on how best to optimise performance.

No holding back

The impact of fouling and mechanical damage is well documented and can dramatically affect a ship's hydrodynamics. The frictional resistance from the roughness caused by slime on a ship's hull can result in a significant increase in fuel consumption. Algae, barnacles and other marine organisms attached to the hull can lead to a huge drop in efficiency (up to 18 per cent on average over five years), as the ship burns more fuel just to maintain a given speed.

By using intelligent software and working closely with coatings experts, long-term trends can be monitored using in-service KPIs to develop and deliver an optimum hull coatings solution for individual vessels. Shipowners and operators can now make informed, competitive decisions putting their business operations in the best position to maximise opportunities in challenging markets. Importantly, the empirical measurements that result provide proof of a vessel's performance to customers, financiers and other stakeholders - this data intelligence is evidence of the hidden efficiency savings to be made.

Six simple steps

SHAPE is a structured process which can be applied to every vessel. There are six key stages that comprise the transparent and thorough process.

As a first step, individual speed power reference curves are established based on the vessel's operating patterns and its location. Once established, the relevant data is collected and reviewed to clean and retain key information. This means removing any data from extreme operating conditions and accounting for any environmental factors. This allows Hempel's analysts to calculate the vessels precise speed loss and to establish four KPIs. The KPIs relate to all stages of the vessel's operational life, its dry-docking performance, in-service performance, the maintenance triggers and the maintenance effects on vessel speed. The resulting detailed data can then be used to make changes that deliver fuel efficiency, tailored to each vessel's specific needs.

Hempel offers this holistic approach, to combine the SHAPE system with advanced coatings, to arm shipowners with the right tools and solutions to maximise both the hull efficiency and their return on investment. As we continue to navigate through the murky waters of uncertainty, now is the time to invest in solutions that deliver results.

SHAPE at a glance:
A tailored hull performance programme with a dedicated Hempel performance analyst.
Expert data interpretation and advice from Hempel's team of chemists, physicists and hydrodynamicists.
Key performance indicators based on speed loss measurements to track performance gains over time.
Monitored and guaranteed speed loss – directly related to fuel savings – applicable for hull coatings specified for up to 60 months dry docking intervals.
Transparent cost-effective performance monitoring following the ISO 19030 methodology.
Learn more about Hempel's hull performance monitoring system: SHAPE