ART Marine Appoints Constantinou CEO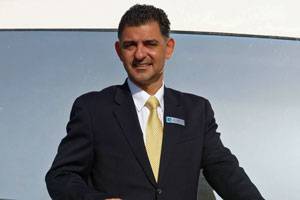 ART Marine, an Abraaj Capital portfolio company and the Middle East's largest importer and distributor of luxury motor-yachts, announced the appointment of a highly experienced CEO from the United States to drive its expansion in the region as demand for pleasure craft begins to recover.

Demonstrating the Gulf's continued ability to attract some of the world's most talented professionals, Constantinos Constantinou joins Dubai-based ART Marine from Cobalt Yachts in Tenn., where he served as President.

Constantinou began his career in Cyprus with Cobra Marine Services. In 1995, he joined the Sea Ray division of Brunswick Corp., the U.S.'s biggest marine manufacturer. There, he served as Senior Vice President for Strategic Alliances & International Operations. He joined Cobalt Yachts in 2005.

ART Marine, the region's exclusive dealer for Benetti, Azimut, Atlantis and Riviera yachts, has been expanding across the Middle East with operations in five countries, including the UAE, Bahrain, Kuwait, Qatar and Egypt. The firm is the only yacht dealer in the region offering extensive after-sales services. Demand for luxury yachts in the Middle East has increased over the last 10 years, driven by increased wealth generation and the development of marinas in the Gulf and Red Sea.