First Cruise Ship Of The Season Arrives At Aberdeen Harbour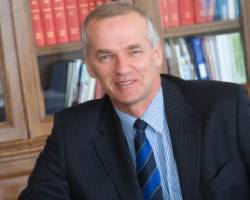 Aberdeen Harbour will welcome ten cruise calls this summer, with four vessels making their first ever visit to the port.

The arrival of Noble Caledonia's MS Quest, a small expedition liner carrying up to 50 passengers, heralded the start of the cruise season on Friday (May 6). A unique small vessel weighing in at 1268 tonnes, she spent the day in Aberdeen before leaving to explore the Copinsay Islands off Orkney, Isle of Lewis, St Kilda and Oban amongst other destinations.

Other liners to visit the port over the summer include the MS Silver Cloud, Le Diamant, Hebridean Princess and Europa - all making an appearance at Aberdeen Harbour for the first time. The MS Silver Cloud, which boasts facilities such as a boutique, beauty salon, casino, pool deck and library, arrives on July 7, before departing later in the day to visit destinations including Lerwick, Isafjordur, Reykjavik and Dublin over the course of 13 days.

Hebridean Princess, a small but luxury vessel that normally sails the west coast of Scotland, arrives in Aberdeen Harbour on August 10, where passengers will disembark for a visit to Cairness House and a tour of the city. The liner will depart on August 11 to take in the sights of Dundee before sailing to the East Neuk of Fife to circumnavigate the Bell Rock Lighthouse.

Colin Parker, chief executive of Aberdeen Harbour comments: "We are looking forward to welcoming a number of cruise vessels this year, with four utilising the port for the first time. Aberdeen is an attractive destination and those onboard may be fortunate enough to be greeted by the dolphins welcoming committee who can often be seen at the entrance of the harbour.

"As with commercial vessels, we are continuing to see larger cruise liners calling in to port which is great for us and the city. The arrival of a high number of new vessels to the port demonstrates both that Aberdeen continues to remain a port of choice for cruise liners, in addition to our ability to provide a quality service, ensuring both repeat and new business."

Although Aberdeen is mainly a commercial port, handling more than five million tonnes of commercial cargo throughput a year, the cruise calls schedule for 2011 has been favourably received. Aberdeen Harbour is a member of Cruise Scotland, an organisation of 13 member ports working together to promote Scotland as a cruise ship destination for overseas travellers, and expand Scotland's market share by 10% year on year, for the next three years. The port is also a member of Cruise Europe, a long established organisation with similar aims for many European coastal states.

Source: www.aberdeen-harbour.co.uk