Aberdeen Harbor Welcomes First Ship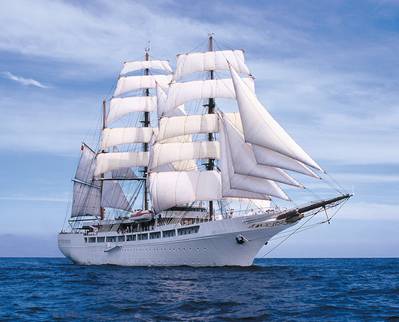 Aberdeen Harbor welcomed its first cruise vessel as it prepares for 12 expected visits to the city during the summer season.

The arrival of the cruise vessel Island Sky, famed for its large suites and spacious outside decks, signals the start of the season when it arrives tomorrow (May 21) for the first of what will be three visits as it tours the Scottish Islands and Scandinavia over the course of the summer. Many of the cruises scheduled on such vessels this year will start and end in Aberdeen, with Aberdeen becoming a common cruise embarkation point.

Other ships to visit the harbor over the summer months will include returning vessels the Fram and the Plancius as well as first time visitor, the Ortelius. An ice-strengthened vessel primarily used for polar expeditions, the Ortelius is due to arrive at the harbor in early June. Accommodating up to 100-passengers, she is named after the cartographer of the first modern world atlas.

Amongst the most the spectacular of all the vessels expected to call will be the striking Sea Cloud II, due to provide a fitting end to the season when it arrives in July.

Launched in 2001 and modeled on the classic barques of the early 20th century, the three-masted Sea Cloud II features an impressive set of sails measuring 32,150 sq. feet and combines all the hallmarks of a classic cruise ship with the luxury and design for modern seafarers.

Chief executive of Aberdeen Harbor, Colin Parker, said, "The number of cruise calls and the fact it will be a record year for Aberdeen in 2013 is very promising. It highlights both the increasing popularity of cruising, while also reinforcing the attractiveness of Aberdeen as a destination."

Aberdeen Harbor works alongside the 14 member ports that make up Cruise Scotland, promoting the country as an attractive cruise ship destination for overseas travelers. The harbor is also a member of Cruise Europe, a long established organization with similar aims for many European coastal states.