ABS Grants AIP for the World's Largest Ethane/Ethylene Carrier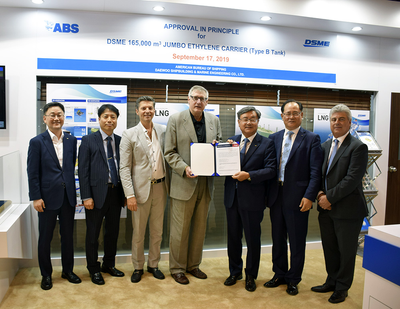 ABS has granted Approval in Principle (AIP) to Daewoo Shipbuilding and Marine Engineering Co. Ltd. (DSME) for its 165,000 CBM Jumbo Ethane/Ethylene Carrier design.
Under this design, the IMO Type B cargo tanks would be constructed out of High Manganese Austenitic Steel (Hi-MN Steel), which DSME says is more cost competitive than Ni alloy steel as well as providing increased reliability and a more robust containment.
ABS has reviewed the safety, suitability and feasibility of the Type B cargo tank design based on information supplied by DSME to confirm the system would comply with current ABS Rules. ABS and DSME have previously collaborated on Joint Development Projects assessing the viability of Hi-Mn Steel for cryogenic applications.