ABS Launches Guide for Wind-assisted Propulsion Systems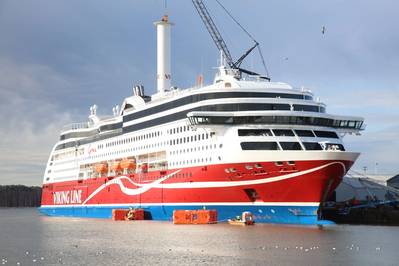 ABS has published the ABS Guide to Wind-assisted Propulsion System Installation, providing class safety standards when installing wind-assisted systems.
The classification society said its new guide is applicable to both Flettner rotors and wing sails, including both rigid and soft sails. These wind-assisted propulsion technologies have been gaining attention as operators seek new ways to reduce fuel costs as well as their environmental footprint.
"Wind-assisted propulsion systems, which use wind thrust to reduce vessel fuel consumption have real potential to contribute to industry decarbonization objectives," said Patrick Ryan, ABS Senior Vice President, Global Engineering and Technology. "ABS is committed to working with industry to integrate this technology safely and efficiently."
Modern wind-assisted propulsion technology differs from conventional sails in terms of efficiency, smaller windage area, and automatic control systems. New technologies leverage wind thrust and automatic control systems to optimize thrust force generation, adapting to wind conditions.
The guide available on ABS' website covers structures, machinery, stability, navigational safety, maneuverability, fire safety, emergency systems, materials and non-destructive testing. It introduces the notations Wind-Assisted in respect of vessel safety and Wind-Assisted+, which additionally addresses the safety of the system and machinery.
Wind-assisted propulsion systems are already in use on board commercial vessels globally.
Rotor Sails, developed by Finnish company Norsepower, have been installed on several ships, including cruise ferries Viking Grace and Copenhagen, product tanker Maersk Pelican and RoRo carrier Estaden.
Norsepower has also worked with China's Shanghai Waigaoqiao Shipbuilding (SWS) to developed a dual-fuel, Rotor-Sail-equipped very large crude carrier (VLCC) design, which has received an approval in principle (AiP) from ABS and Lloyd's Register.
In 2018, China Shipbuilding Group's Dalian Shipbuilding Industry Company (DSIC) and China Merchants Energy Shipping launched and tested New Vitality, the world's first VLCC equipped with sail propulsion technology.
Earlier this week China Merchants said it ordered a pair of VLCCs from (DSIC), including one vessel that will be fitted with sail propulsion.